AIM Triton
Don't install the Beta for AIM Triton. It basically just blows. Here's a picture someone got while trying to reach me while I was using it.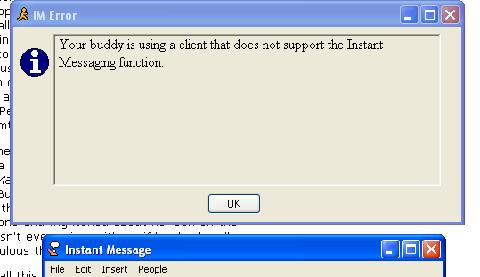 It says "Your buddy is using a client that does not support the Instant Messaging function". They should probably finalize that feature before releasing the final version
Comments
I agree but its saturday now so I had better go
It's amaizing how AIM gets worse with every release.
Add Comment